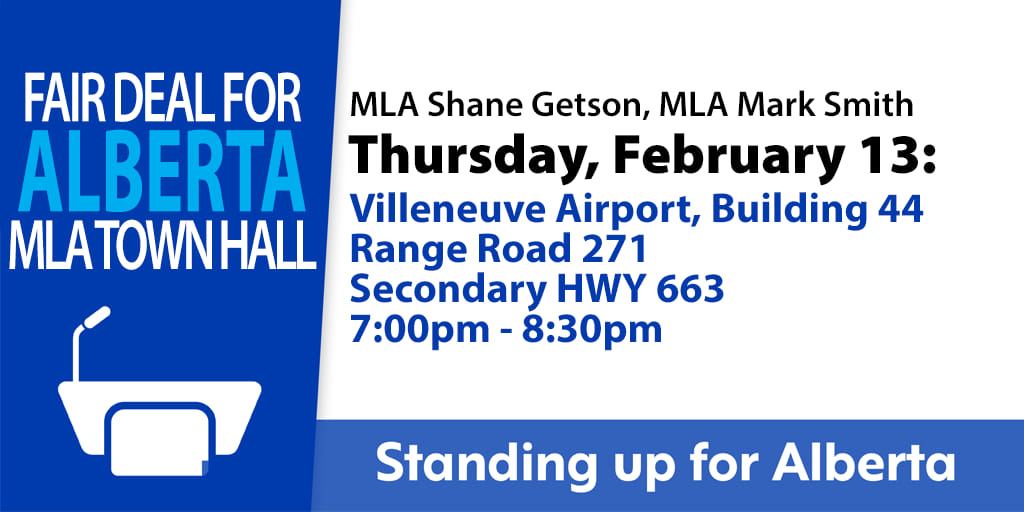 The Fair Deal Panel is consulting Albertans on how best to define and secure a fair deal for Alberta. They're exploring ideas that give us a bigger voice within the federation, increase our power over areas of provincial jurisdiction, and advance our vital economic interests, such as building energy pipelines. Albertans are frustrated with the federal government and the barriers they're imposing on our economy. We've been the biggest contributing province to Canada's prosperity by far, but some provinces that are profiting from our resources now seem determined to landlock our industries.
Alberta isn't asking for a special deal, just a fair one.
The ABA represents our members locally and provincially on issues that affect day to day operations, project uncertainty, and red tape. With our strategic advocacy plan, we partner with government officials, the county, surrounding cities and local chambers to be a collective voice on policy proposals that can impact our members.
If you have something to say but are not able to attend, please reach out to us at the office 780-960-0699 or email our Executive Director directly at jfulford@achesonbusiness.com.
When: Thursday, February 13th
Where: Villeneuve Airport, Building 44 RR 271, Secondary Hwy 663
Time: 7:00 pm to 8:30pm
Hosted by: MLA Shane Getson - MLA for Lac Ste. Anne-Parkland
Who We Are
The Acheson Business Association represents its members and is a collaborative partner in advocating for initiatives and services that provide value for its members, the Acheson Industrial area, and the greater Edmonton area.