Acheson Print Business Directory
If you are looking for an opportunity to increase your exposure to not only Acheson businesses but the thousands of people who visit our member's locations daily, then advertising in the 2020/21 Acheson Business Association Business Directory is the solution for you.
Ads will run until 2021, which means you receive 2 full years of full colour advertising.
5000 copies will be distributed to our members, community partners, and the events that we attend.
A digital version of the directory will be promoted on our website for the duration of the publication.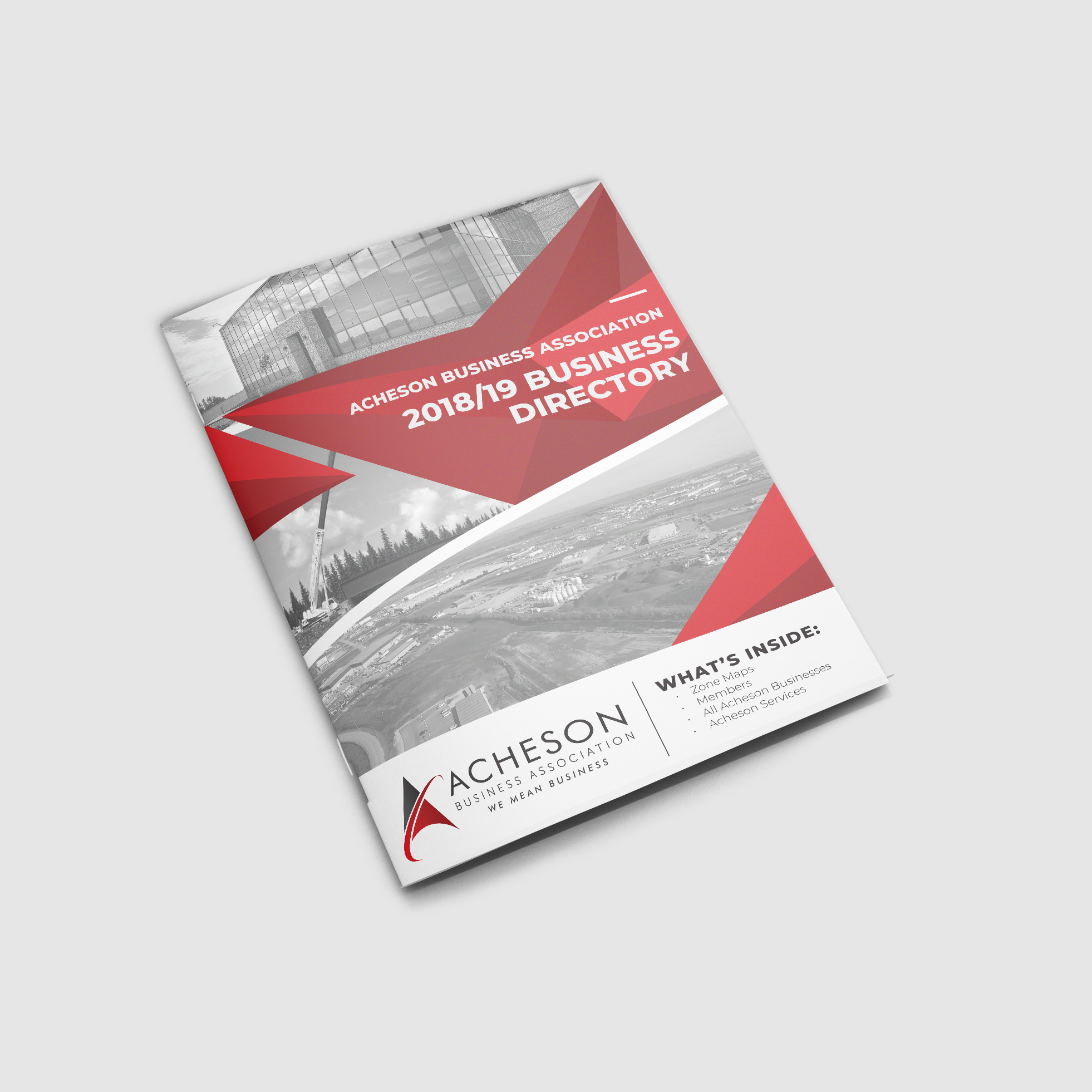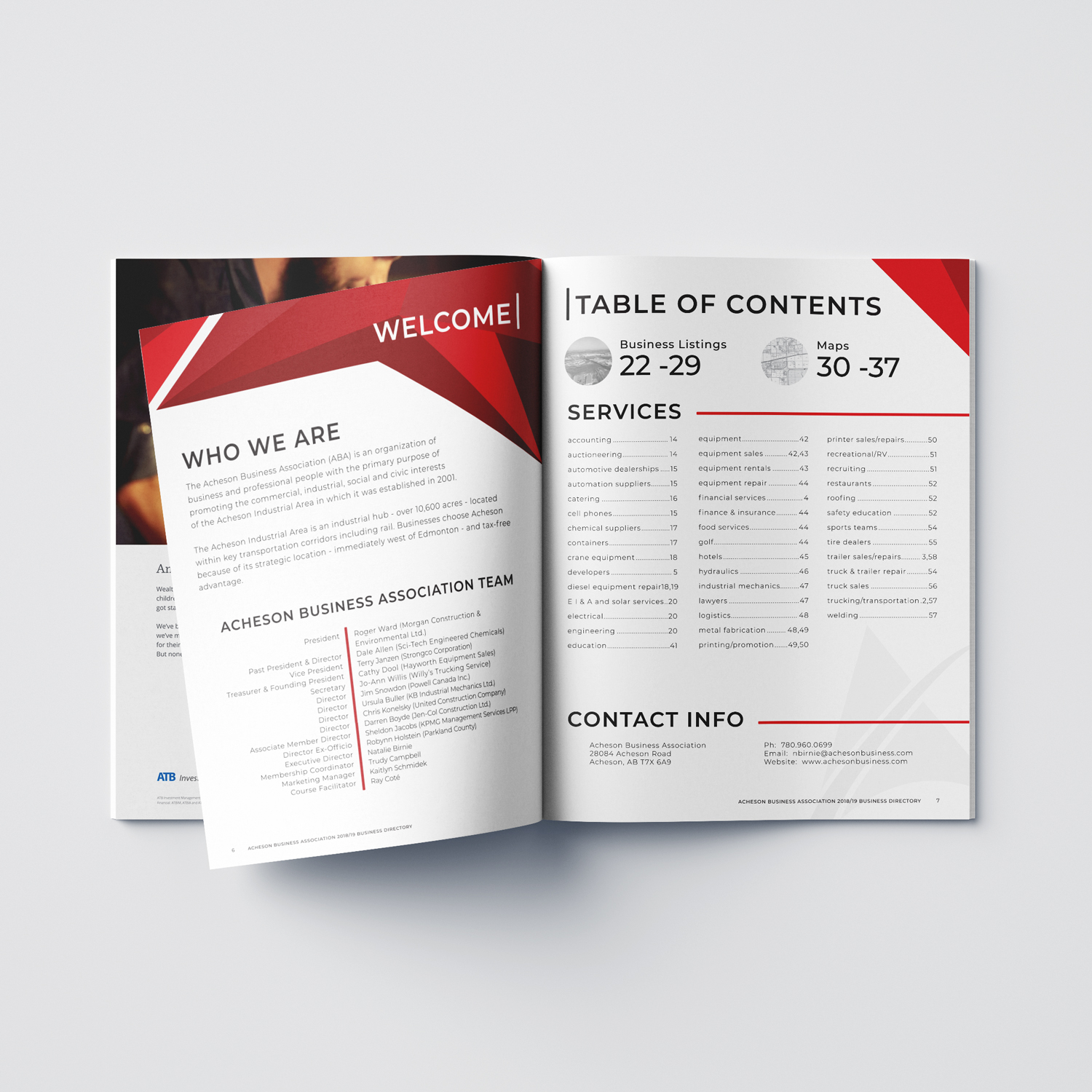 The details:
Complete Acheson Zone Maps & business listings highlighting ABA members
Full size 8.5" x 11" pages, printed on 80lb. glossy paper
Ad design support available at $75/hour
Ads must be paid in full before processing
More Information Coming Soon