The Acheson Business Association fosters an engaged business community in Acheson to build meaningful connections, be a strong representative, and a valuable resource to our members. The ABA is the heart of Acheson, strengthening business in the community to promote success.
Acheson Industrial Area has over 400 businesses in a developed area of 7,000 acres with available expansion opportunities on 3,500 acres or 16 sq. miles. Over 10,000 employees work within Acheson industrial area daily. With over $350 million invested in infrastructure, Acheson is one of the busiest commercial developments in Canada Future projections indicate a significant amount of commercial growth yet to come.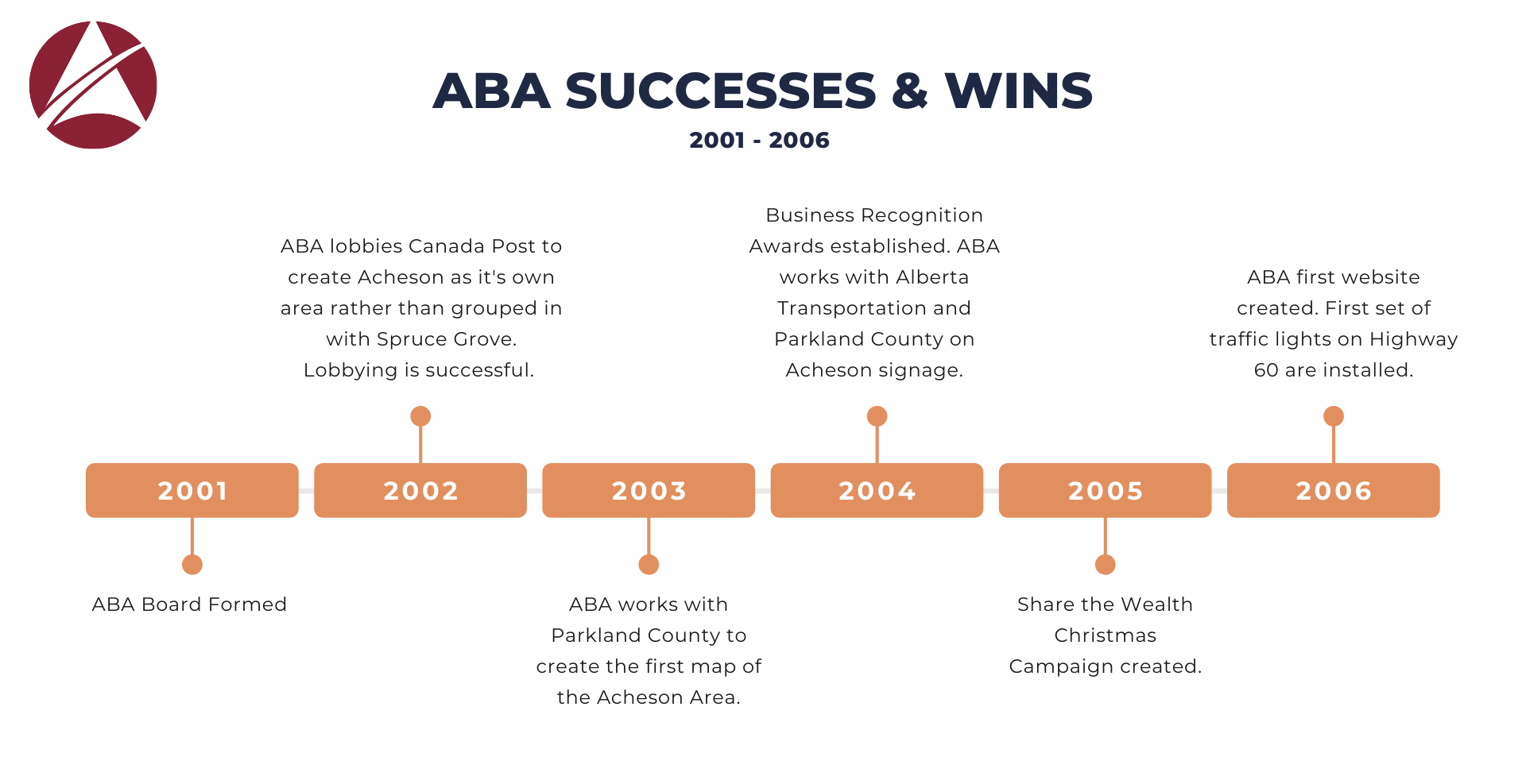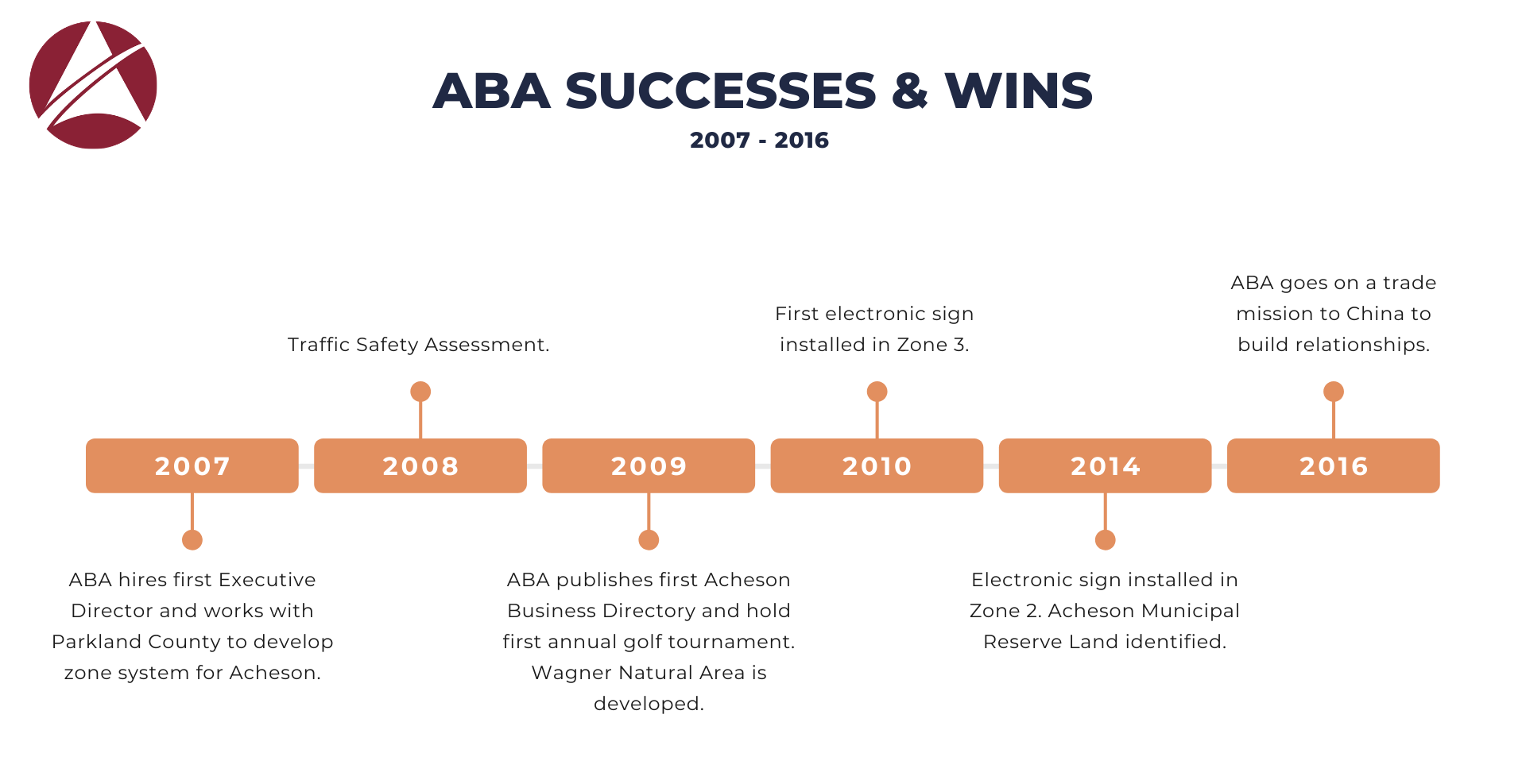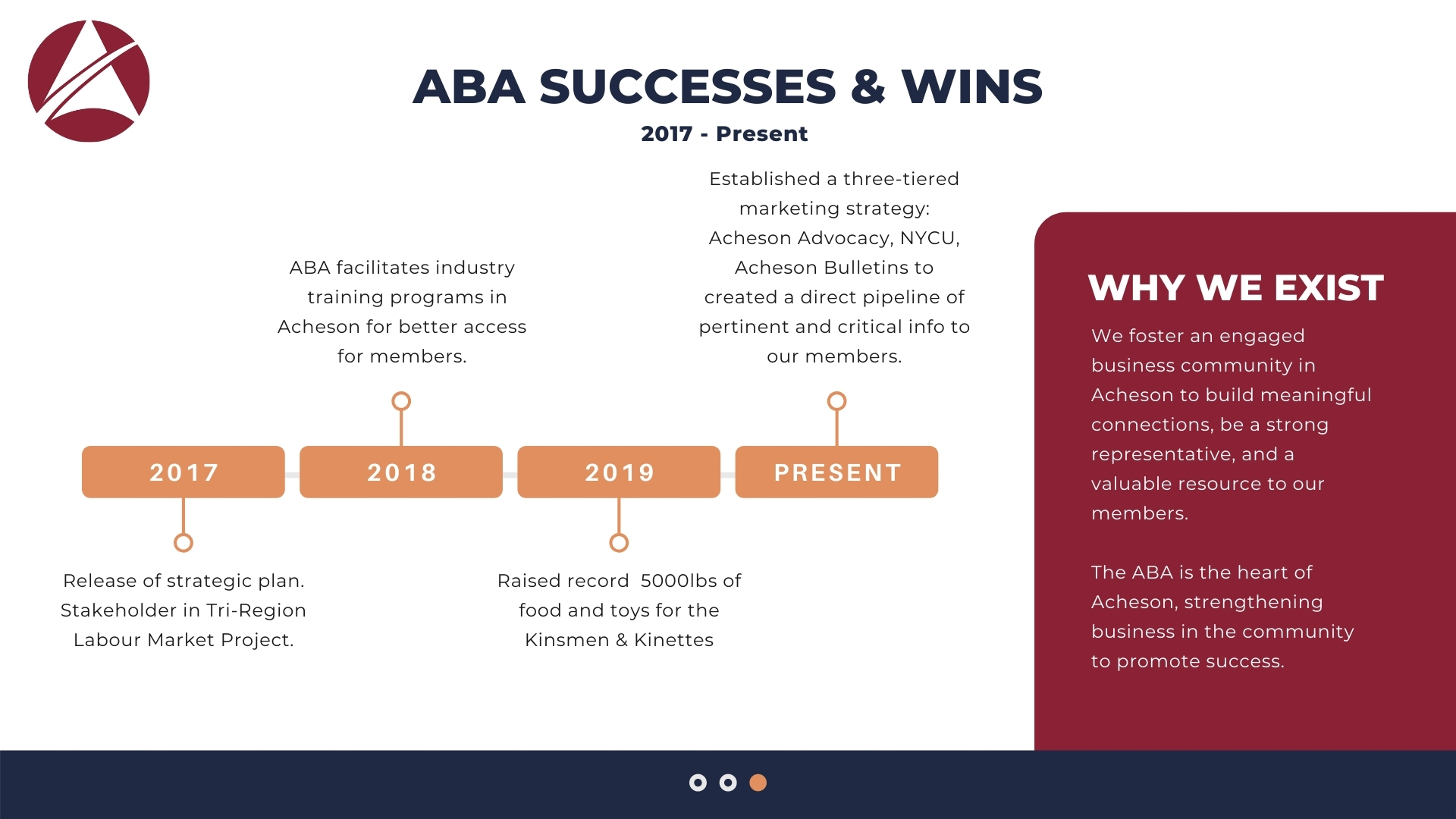 Benefits of Becoming a Member
We provide a voice:

ABA represents our members locally and provincially on issues that affect day-to-day operations, project uncertainty, and red tape. We collaborate with government officials, the county, surrounding cities, and local chambers to align on key issues to the community.

Face to face time with key decision-makers to be heard, for real decision to be made, and to see action take place.
Opportunities to be involved in the growth and development of the ABA with board and committee positions available to members.
Access to stakeholder engagement sessions with government officials.

We are a resource hub:

We source and provide vital information, tools, and resources for your business.  We access and deliver relevant news and information that is not readily accessible, and which is relevant to the local business community.  Our directory aids in business referrals, guiding traffic to your business, and bringing awareness to you.

We help put you in touch with access to the ABA support network, business partners, and connections.
Listing on exclusive directory: profile feature that allows you to add valuable networking information.
E-newsletter: keeps members informed of industry trends, policy news, and innovation and developments in the Acheson Industrial Park and its business community.
Member to member savings promotion.
Social media support and sharing.

We connect businesses in Acheson:

We host events and find opportunities to come together as a business community that will facilitate meaningful networking and opportunities to build better business connections for members.  We celebrate our peers in the business community and gather for business awards, news coverage, and other key business milestones.   At the core of the ABA, we are working to foster a vibrant business neighbourhood that connects, refers, and collaborates for mutual success.

Discounts on tickets and access to members-only events with access to high-value keynote speakers and educators.
Bring together successful business leaders in an open environment where you can network and share knowledge.
Celebrate and spotlight outstanding member achievements with annual business awards.
Annual Community Charity program in support of the Stony Plain Kinsmen and Spruce Grove Kinettes Christmas Hamper Program and Parkland Foodbank.