The Acheson Business Association provides a unified voice for Acheson Area business owners to bring forward issues of concern to Parkland County Council and other authorities. By playing an active role in the Parkland County community, we can ensure that this business community continues to have an influential voice.
We support development and growth of the area through improvements to the physical environment, infrastructure and any other initiatives that add value to the community as a whole.
Acheson Industrial Area has over 550 businesses in a developed area of 7,000 acres with available expansion opportunities on 3,500 acres or 16 sq. miles. Over 15,000 employees work within Acheson industrial area daily. With over $350 million invested in infrastructure, Acheson is one of the busiest commercial developments in Canada Future projections indicate a significant amount of commercial growth yet to come.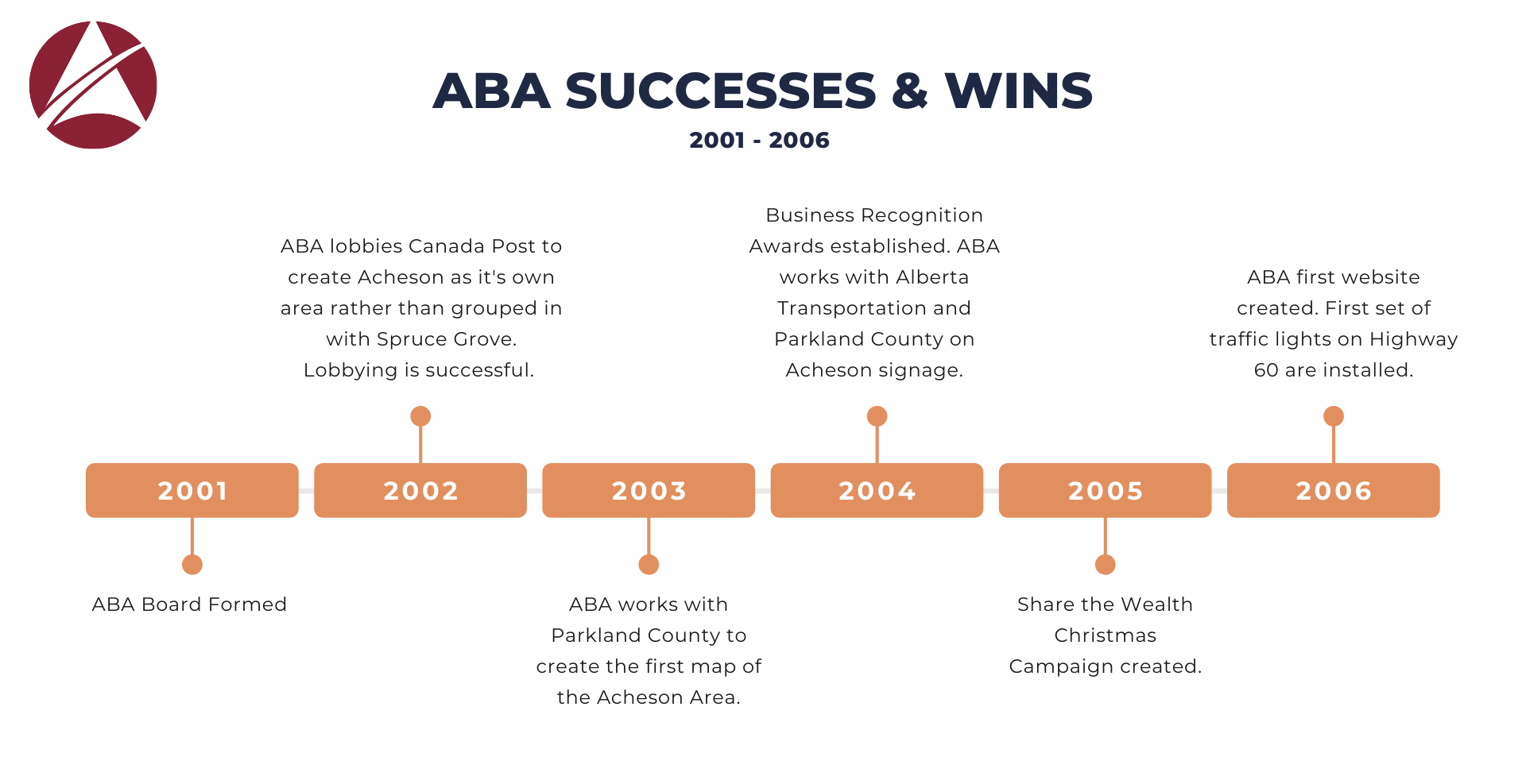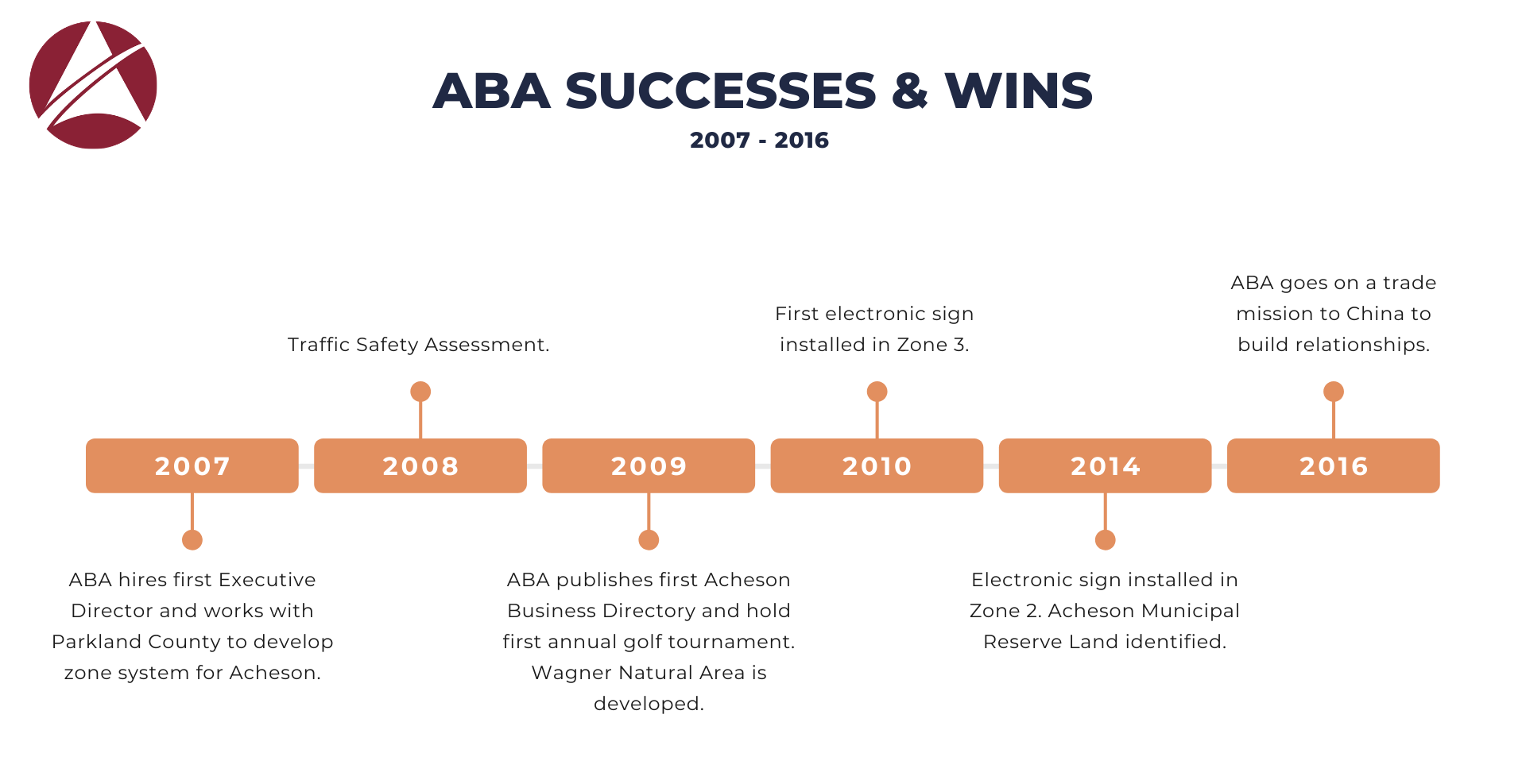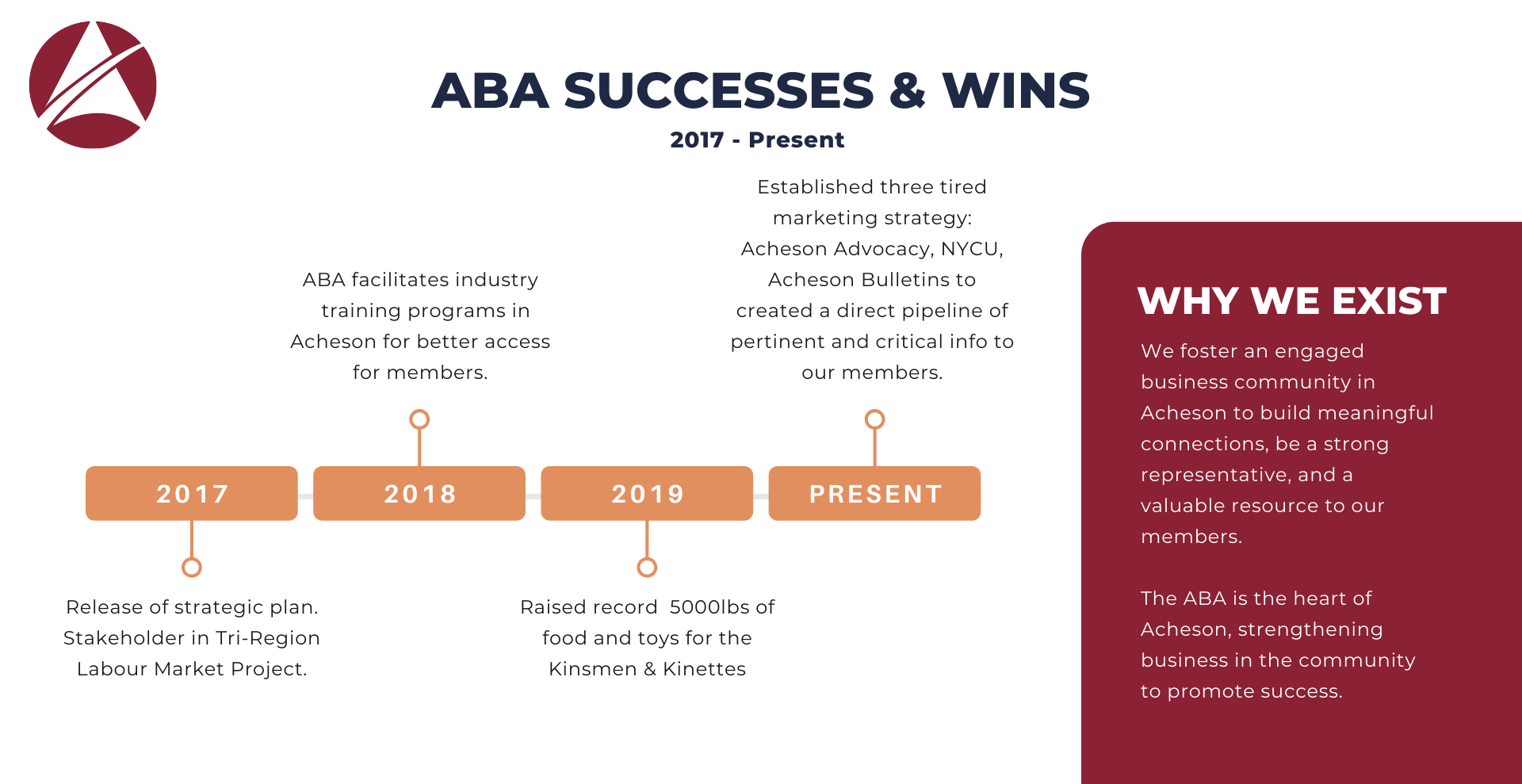 Benefits of Becoming a Member or Associate Member
Business information education sessions and luncheons featuring knowledgeable, keynote speakers that present business contact opportunities to promote your business.
A working alliance with Parkland County.
Representation to Municipal, Provincial and Federal government bodies.
A united voice to policy makers representing the interests of the area.
Continuous lobbying to government sources for Hwy 60 Twinning & Overpass.
Development of partnership opportunities (supplier/client) within Acheson.
Monthly e-newsletter describing upcoming events, activities, and local issues.
Annual Golf Tournament with contact opportunities to promote your business.
Opportunity to advertise your company for discounted Membership rates in our full color Acheson Directory complete with maps of Acheson alongside all Acheson Businesses. The Directory is published every 2 years.
Free advertising opportunities on our Electronic signs in each Acheson zone.
Full company page on the ABA website detailing your company's services and products.
Member-Member Benefits and Hot Deals.
Central location for job openings within the ABA - post your company's job openings on the website.
Educational partnerships.
Charity contribution opportunities with Kinsmen and Kinette Christmas Hamper Program, Hockey for Hampers, and Parkland Food Bank