Member Spotlight: Glowing Embers RV Park & Travel Centre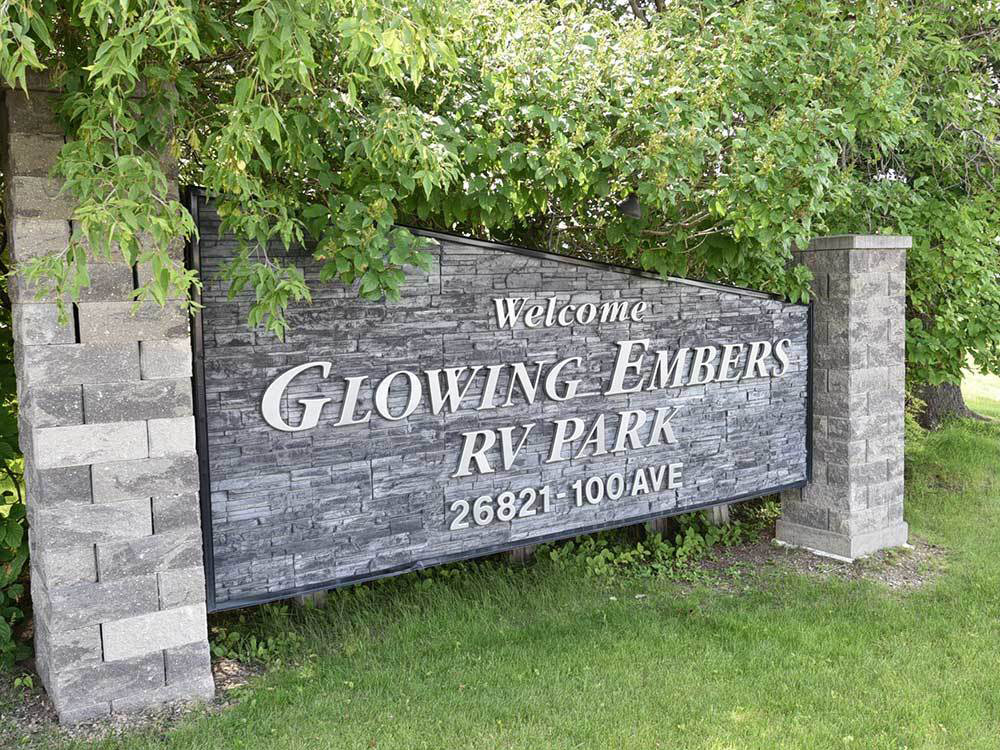 Located in Zone 5, Glowing Embers RV Park and Travel Centre has been a staple in Acheson since it was originally established in 1978.
Glowing Embers offers many amenities around the park, ensuring that there is always something to do, even on a rainy day! The park includes an onsite laundry room, gym facility, restaurant, and arcade room. With 288 RV parking spots, they offer daily, weekly, and monthly rates, which fit perfectly for the mixture of needs of their guests. In the summer, they have many families and couples often camping for vacation and offer many activities that tailor to children throughout the year. There are also long-term rental spots which are a very popular option for workers on projects within the Acheson and greater Edmonton region. Glowing Embers RV Park sees many short-term rentals for American travelers passing through the area to the Alaskan highway.
While the spring and summer of 2022 presented challenging weather, there were many projects in action at Glowing Embers RV Park. Juggling a busy season, this has been a self-described transitional year as many renovations and new features have been developed over this time. Their staff and crews have been working diligently to finish projects so that they can hit the ground running for Spring 2023 to offer new events, amenities, and facilities including the Heisler Yoga Oasis, Heisler Imagination Circle, Pickleball Courts, and a stunning water fountain.
They offer over 400 available spots for top-secure storage. Whether you need to park your RV for the winter, keep a cargo trailer for the month during a job contract, or have long-term storage for your belongings in a self-storage unit, they can help you out. There are approximately 40 self-storage options, and there is 24/7 security on the property along with the highest technology.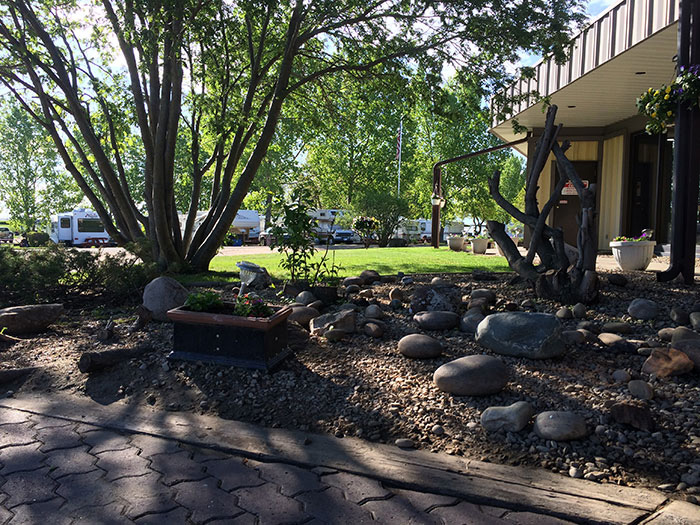 Fun Fact
As the owner has family connections to Heisler, Alberta, many park features and amenities have paid homage to this influential small town. These include the Heisler Dog Park, Heisler Kids' Playground, Heisler Park (which includes soccer, ladder ball, mega chess, volleyball, bocce ball, etc.), and Heisler's trail (a 1KM walking trail throughout the park).
Whether you're passing through for a night, need a home away from home for work, or are looking for space to rent, Glowing Embers RV Park is here for you. We encourage you to stop by and say hello!
Contact Information
26821 100 Avenue
Zone 5
Acheson, AB T7X 6H8
Phone: 780-962-8100 | 1-877-785-7275
Email: glowing@telus.net
Website: https://glowingembersrvpark.com/