Member Spotlight: Introducing Accusteel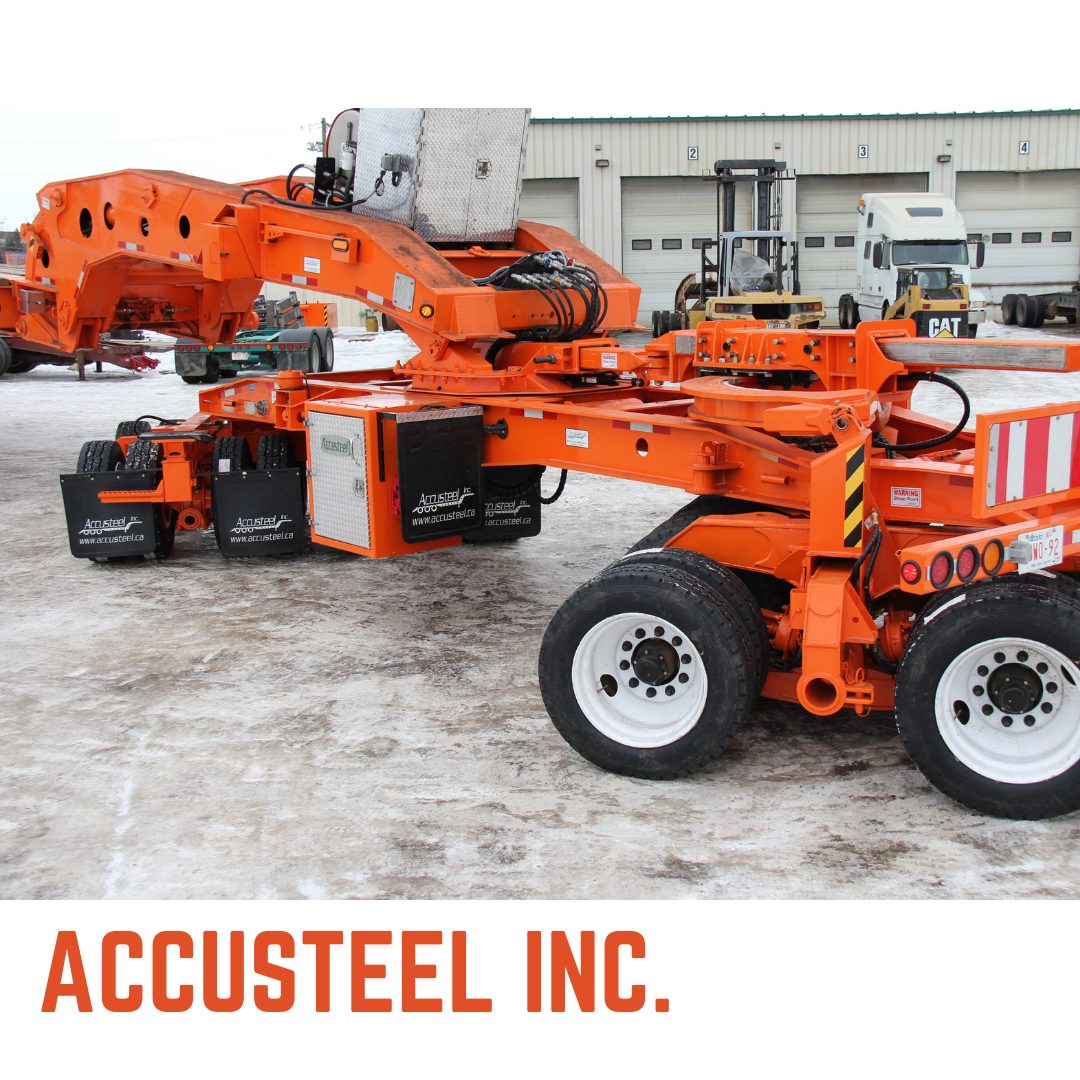 Accusteel is a leading provider of specialty transport and lifting equipment.
Out of their main branch in Acheson, AB, Canada, Accusteel's experienced design team ensures solutions to a wide range of transportation and lifting problems. Capable of building from scratch or retrofitting an existing unit, Accusteel's products, and designs have been tested internationally in the most extreme of conditions.
Business has been good for Accusteel. Since it started 25 years ago, Accusteel has had slow and steady growth which they attribute in large part to their great team of employees. In the last 3 years, their business has doubled, and they found themselves having to add on 10 employees.  After their move to Acheson in 2007, this family-owned business now has 30+ employees located on 4 acres with 28,000 sq ft of shop and office.
Accusteel holds some important certifications and memberships that provide a competitive advantage in the world of Heavy Haul Trailer repairs, retrofits, rebuilds and modifications.
Permit to Practice Engineering with APEGA
Canadian Welding Bureau – This mention is worthy to notice as there is no governing board or standard to weld on trailers. CWB 47.1.
With over 100 years of combined experience, the production team at Accusteel has been involved in projects across the globe. Getting the opportunity to develop products for extreme climates and conditions, they can provide value to your project with innovative solutions, quality products, and integrity in their firm's operations.
Remarkable Fact
Accusteel has a North American Patent called the "Universal Mover". It moves any piece of equipment in an off-road mine setting without the need of a crane to load or unload. Essentially a self-loading trailer - no need for cranes and trailers – the unit can be configured in 100t 200t and 400t models.
In addition, Vice President Antu Chicahuala stands as one of the directors on the Acheson Business Association. They have been members of the ABA for 7 years and point out 3 major benefits of being a member:
Networking & events
Business exposure
and direct access to government officials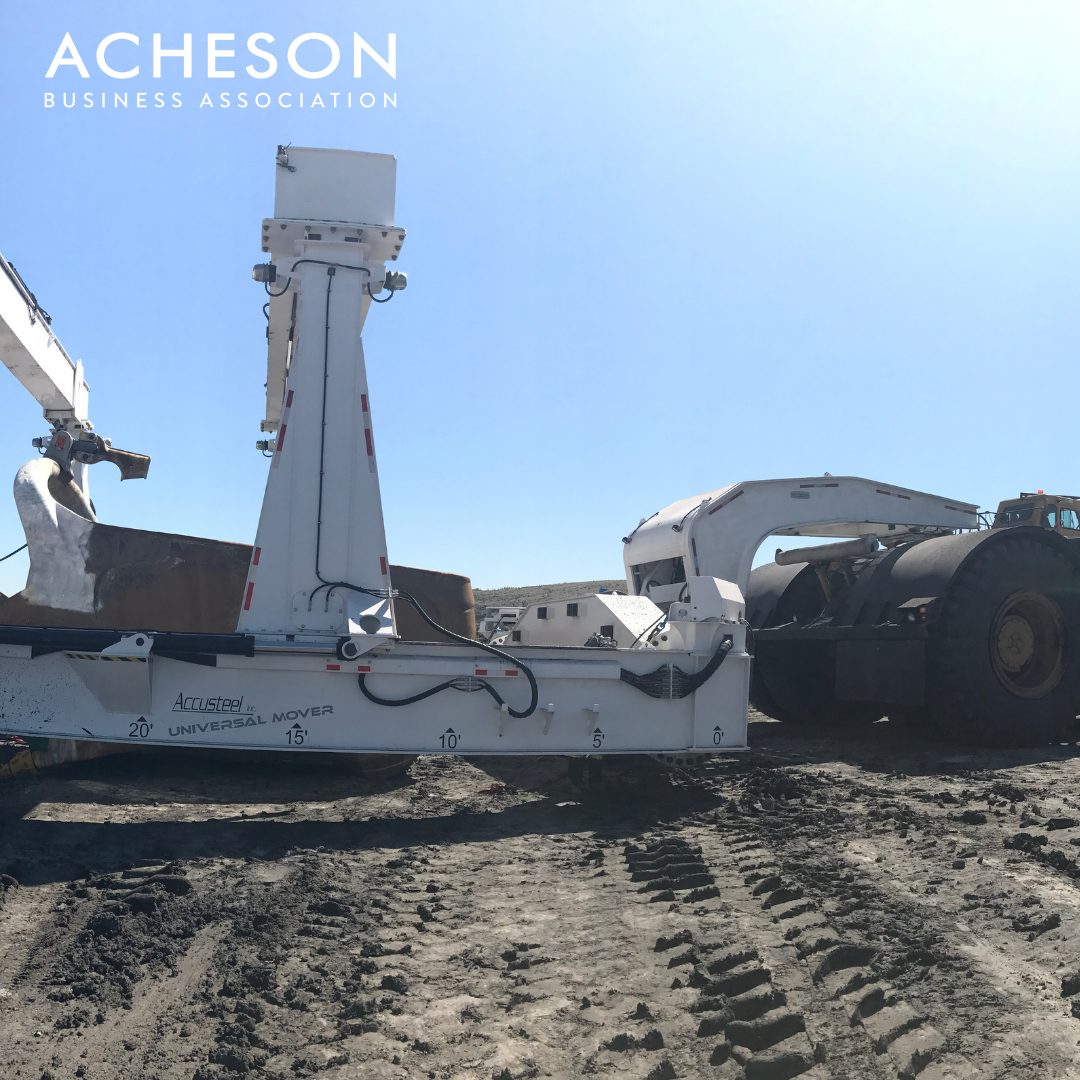 With over 100 years of combined experience, the production team at Accusteel has been involved in projects across the globe.
Accusteel provides a range of products and services such as custom trailers to enable their clients to move some of the largest machinery on the planet.
With renowned industry experts, the team at Accusteel provides turnkey solutions starting at development all the way until delivery. Partnering with Accusteel provides the comfort of knowing the job will get done right.
Contact
Accusteel Inc.
10465 Fulton Drive
Acheson, AB T7X 6A1
(780) 960-6699
Antu Chicahuala
Vice President
antuc@accusteel.ca
info@accusteel.ca