Member Spotlight: Kichton Contracting
Since its inception, Kichton's culture has thrived on strong principles.
In business for over 55 years, they have a long history built on operational excellence, integrity, and craftsmanship.
With thousands of projects in their portfolio, Kichton provides design-build construction including complete project service minimizing risk to our clients. They also pride themselves on a comprehensive safety program and technological integration with their projects.
Kichton Contracting is in Acheson zone 2 on 7 acres with a 25,000 sq ft shop, 10,000 sq ft office space, plus loading yard. Sitting at 350 employees, their labour pool fluctuates from 200-500 employees, and they could use 50 more right now. With offices located in Lloyd, Peace River and Fort McMurray, and expanding into Calgary and Regina and British Columbia, Kichton is growing at a rapid rate. They attribute their growth and success to great customer service, diversifying their services, great company culture and keeping an open mind to project locations.
Interesting Fact: This last year, Kichton Contracting underwent and expansion when the key shareholders of Kichton purchased DoubleStar Drilling. It was a difficult transaction to keep quiet and they couldn't use their own board rooms. Another Acheson member, Fraser Bros., loaned out their board room space at no charge to help them seal the deal.
Did you know that Kichton Contracting:
Has been building bridges throughout rural Alberta for 20 years.
Was involved in the construction of the new Amazon facility in Acheson.
Have a Joint Venture with Chipewyan Prairie First Nation through their corporate entity NOHA.
On safety
With a company motto of 'Safety First', it is no surprise that Kichton has a robust safety program. The company offers strong incentives ($2 more per hour for employees that opt in for random drug testing) to live a drug and alcohol-free lifestyle.
They have also been COR (Certification of Recognition) Certified for decades to show their dedication to safety standards. The COR ensures that safety remains an integral part of their project planning process. They also are certified with Avetta, ISNetworld, Complyworks and many other safety associations.
By staying ahead of the game with their safety practices, they now report 50% reduction in incident reports and a 75% reduction in equipment damage.
On Community
Check out two projects sum up how they are giving back to the community.
Project at Norquest College: Kichton ended up donating their profits back as a general donation. Lots of feedback from students of thanks leaving the Kichton team feeling great about helping people change their lives.
Homeless for Hero's Project: Working with PCL on a complex being built for veterans that can't afford housing. Getting ready to open spring/summer 2022. Kichton is donating their profits of the project. Text Hero to 41010 to donate $25
Kichton has donated time and materials to the construction of the playgrounds at St. Joseph's and St. Thomas Aquinas Schools in Spruce Grove
Kichton, is a proud member of the ABA and our Acheson business community, contributes both to the economic growth and community support in the region.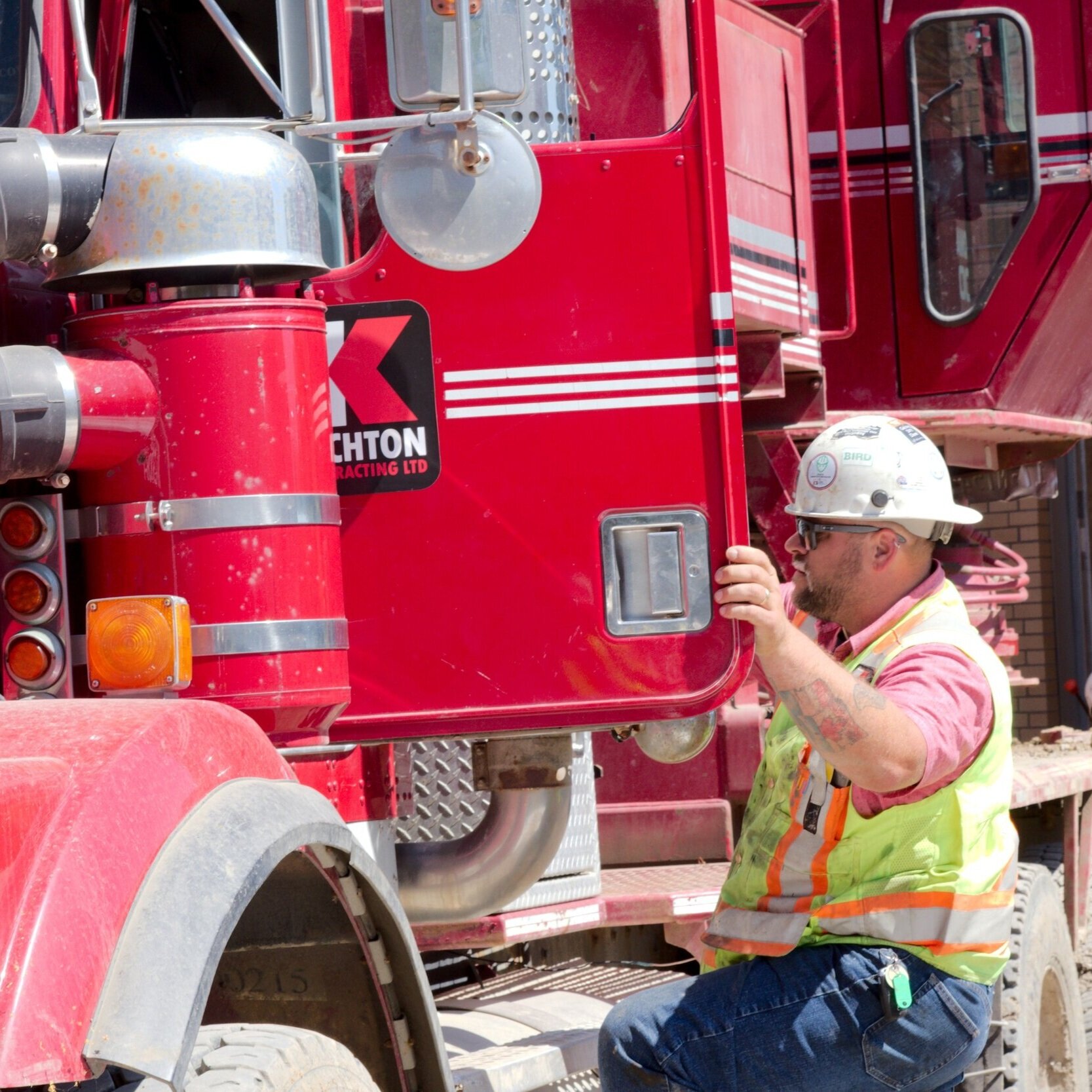 Contact Kichton Contracting
Acheson Head Office
25296 117 Avenue
Acheson, Alberta T7X 6C2
Phone: (780) 447-1882
Fax: (780) 962-1967
E-mail: info@kichton.com
Chris Dirks
Vice President
chris@kichton.com