Member Spotlight: Michener Allen Auctioneering Ltd.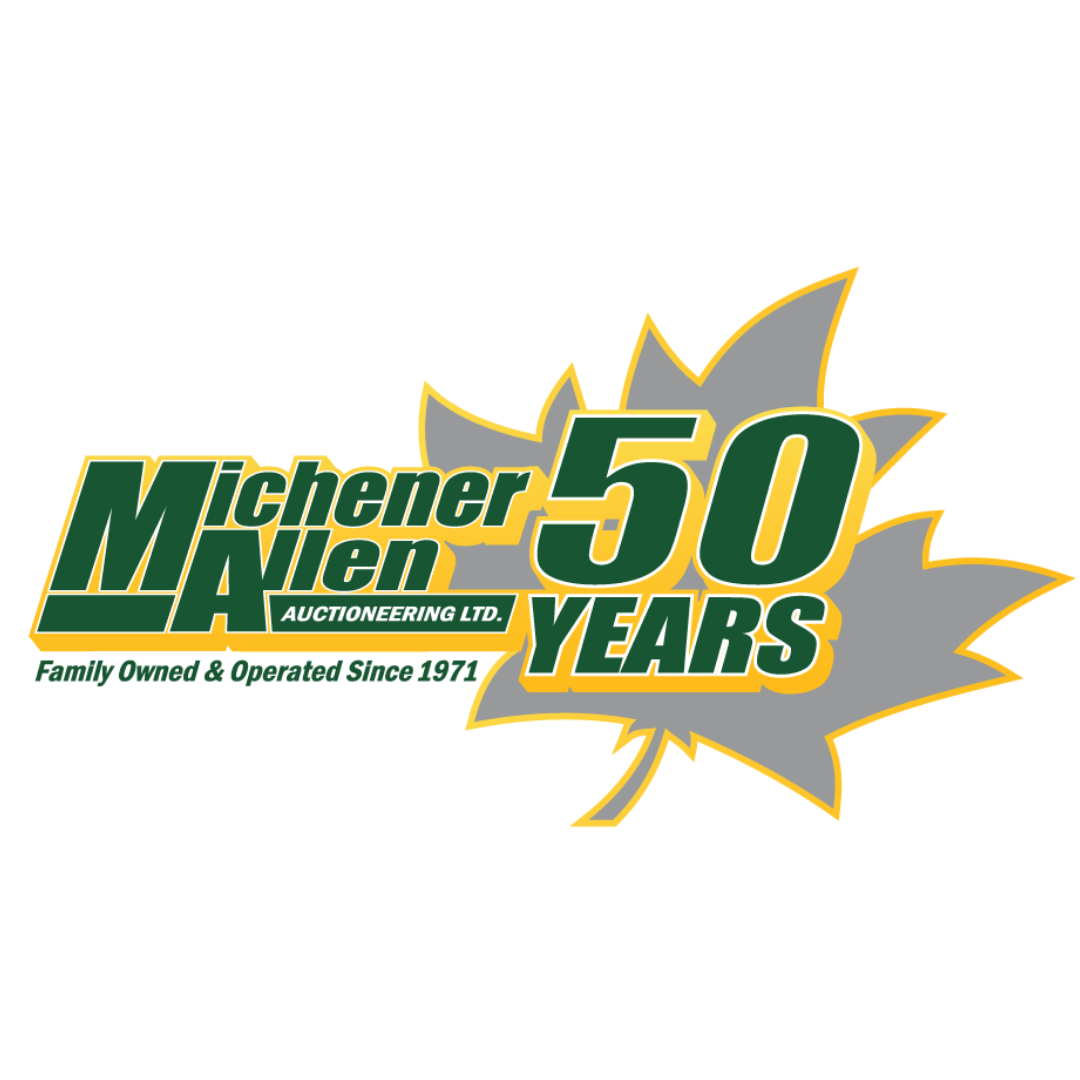 From humble beginnings to roaring success, Michener Allen has been a staple in the Acheson Industrial Park since 1983.
Located in Zone 2 on 65 acres, Michener Allen is a full service automotive and industrial auction company that operates year-round working with government, businesses, and individuals to sell and market their surplus vehicles and equipment with 50 auctions scheduled for 2022.
Founded in 1971 in Edmonton by Ron Michener and after his passing in 1976 was continued on by Ethel Michener & Bob Allen, they are now transitioning into the third generation of the business being family owned and operated. The walls in the office are filled with memorabilia that showcases their history and business roots.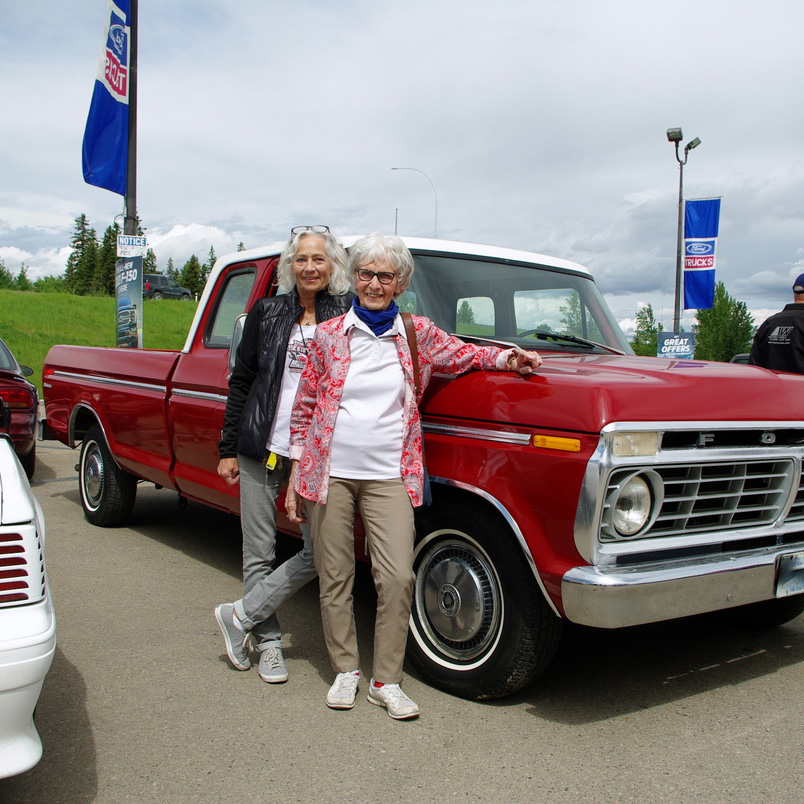 On our tour, we were fortunate enough to meet Ethel Michener, the matriarch of the family business who is 90-years young, to chat about the history of the business and raising her kids alongside the auction industry. You will still find Ethel in the office four days a week working alongside accounts payable and chatting with the staff.  Not only is she described as an inspiration to all that work at Michener Allen, but to all who are fortunate enough to meet this amazing lady!
This is one busy place! Often while one auction is happening, they are already collecting inventory for the next auction and the next one after that.  In fact, for their most recent 23rd Annual Classic Car Auction, they broke a more recent record for the greatest number of vehicles collected for Classic & Collector sale at 175 vehicles – truly impressive!
Michener Allen opened their second location in Calgary in 1999 and their most recent expansion in Winnipeg in 2012, opening their market to the Eastern half of Canada for both buyers and sellers.  They moved to online auction platforms in 2020, which made it easier to expand their market and open it up for anyone across Canada to bid.
Michener Allen are keen to support the community and give back through many charitable endeavours, including providing auctioneering services for hundreds of NGO's fundraising efforts for decades free of charge.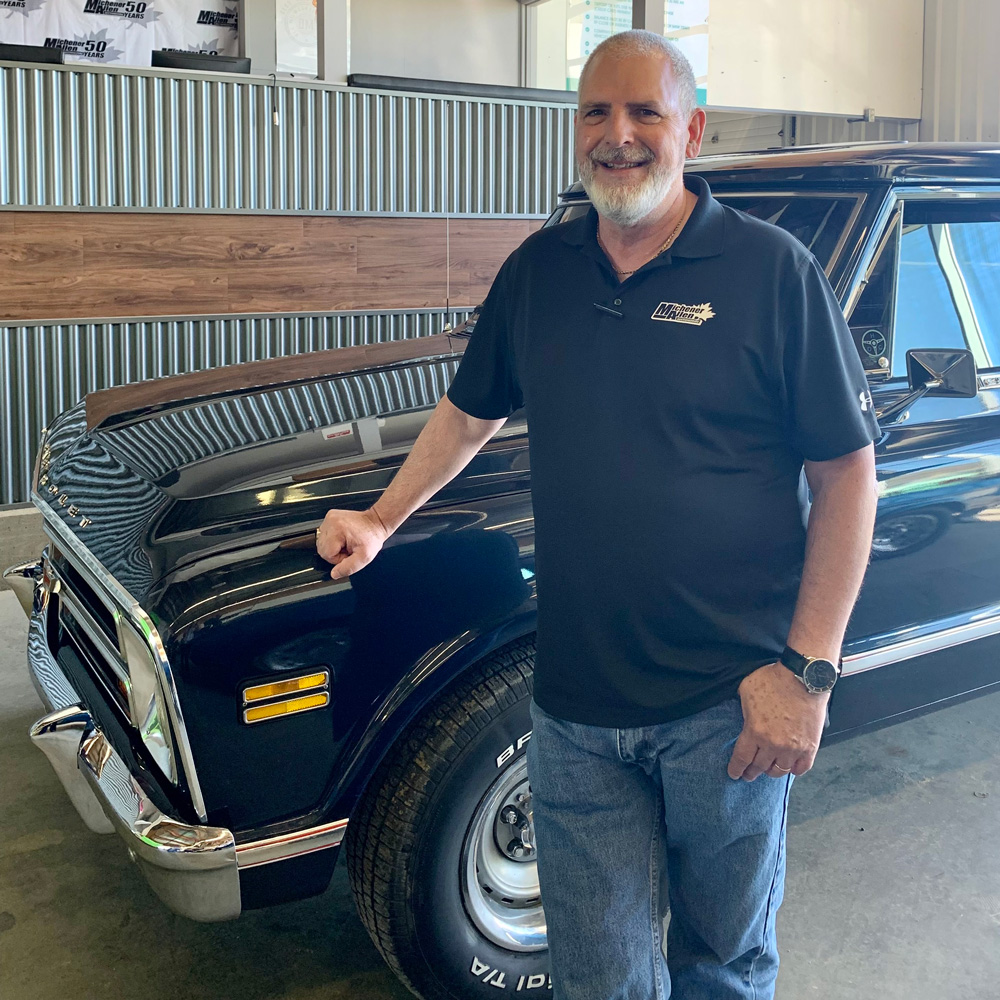 The staff at Michener Allen are active and involved members of the Acheson Business Association. If you attended our ABA Golf Tournament, you would have met Jan and maybe even gotten a photo in front of their 1975 Ford F100 SuperCab blazing red truck!  Jan is also an active volunteer and is a member of the ABA Fundraising and Events committee.
The abundance of options and outstanding customer service that Michener Allen provides makes the business a go-to for so many returning and new customers who are looking to buy and sell collectible cars, trucks, industrial vehicles and so much more.  We encourage you to check out their website www.maauctions.com for their upcoming auctions or just stop by their Acheson location to say hello.
Thank you to Ian Michener (President), Andrew McEown (Business Manager), and Jan Michener (Off-Site Marketing Manager) for hosting us! 
Contact
Phone Number: (780) 470-5584
Toll Free: 1-800-665-5888
Visit:
11130 Bevington Road
Zone 2
Acheson, AB T7X 6B8