Member Spotlight: North American Construction Group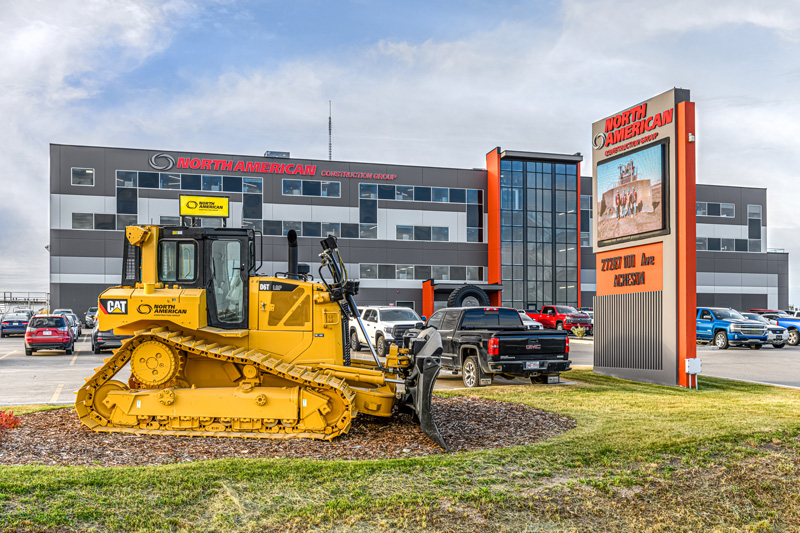 Celebrating 70 years in business!
From humble beginnings with a single bulldozer in 1953, North American Construction Group has grown into one of the largest construction contractors in Canada. Originally known as North American Road, the company has evolved with the times, taking on larger infrastructure projects and groundbreaking earth-moving contracts, and now features the largest heavy construction and mining contractor equipment fleet in North America.
Located in Zone 5, North American Construction Group's building is hard to miss as you travel in either direction along Highway 16 A. NACG proudly celebrated its 70th anniversary on April 13, 2023.
NACG has extensive experience in heavy construction, mining, industrial, tailings management, and reclamation services in Canada. Having worked on every owner site in the Alberta oil sands, they have a history of pioneering new equipment, technology, and processes.
With such an extensive equipment fleet, NACG can choose the right equipment for the right project. In December 2017, NACG took a big step in expanding its fleet with the acquisition of 31 used ultra-class haul trucks from an existing oil sand client. The purchase included 16 380-ton capacity haul trucks, a first for NACG, and the size for which the new Acheson maintenance facility was purposely custom-designed and built-in 2018.
Their facility in Acheson serves as both their corporate headquarters and main shop.  They chose Acheson because logistically it was the ideal hub and location for their company as much of their fleet was in Fort McMurray, it provided easy access for shipping heavy equipment back and forth from Acheson.
Since then, they have expanded twice, adding 14,400 sq. feet to their main shop, which now totals 63,030 sq ft overall space in addition to a second building next door.
They have been a part of some well-known projects across Canada including such massive infrastructure projects as Gardiner Dam and Lake Diefenbaker in southern Saskatchewan, as well as sections of the Alaska Highway.  One recent business achievement they are very proud of is being selected as the main contractor for the Fargo-Moorhead Flood Division Canal with partners from Spain and Israel helping to construct a 30 miles flood diversion canal and all associated infrastructure including bridges, rail crossings, and aqueducts.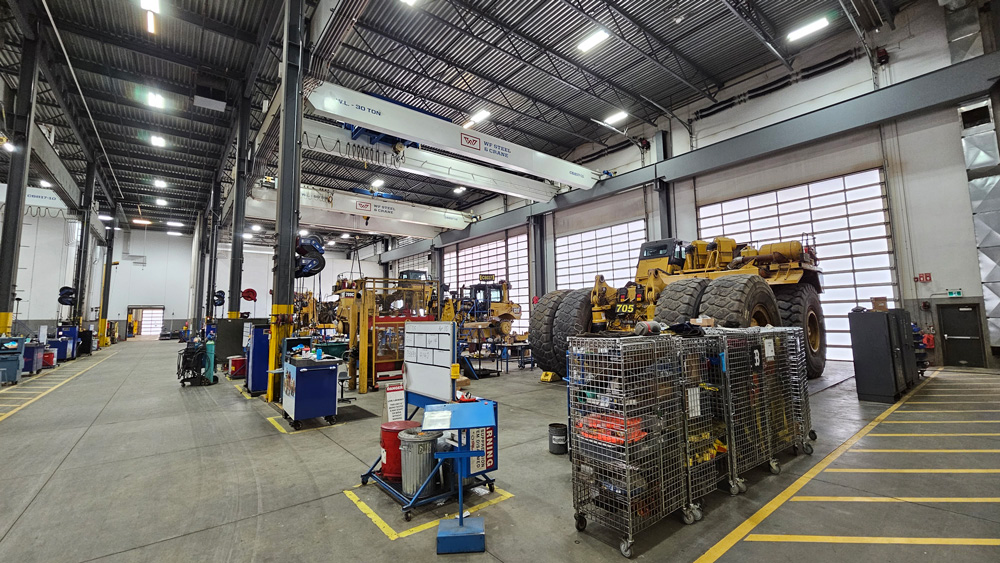 Fun Fact
They source used heavy equipment from places as far away as Australia and Zimbabwe, break it into manageable sizes and ship them around the world to Acheson then rebuild them from the frame up!
NACG believes in giving back to the communities they work in through charitable giving as well as volunteerism with each staff member provided with two paid days to volunteer each year at the registered charity of their choice. They are big supporters of the ABA's Acheson Toy Drive in support of the Stony Plain Kinsmen and Spruce Grove Kinettes Christmas Hamper program each year.
From a single bulldozer to a heavy construction and mining powerhouse, what a 70-year journey it has been!