Member Spotlight: Parkland County Fire Services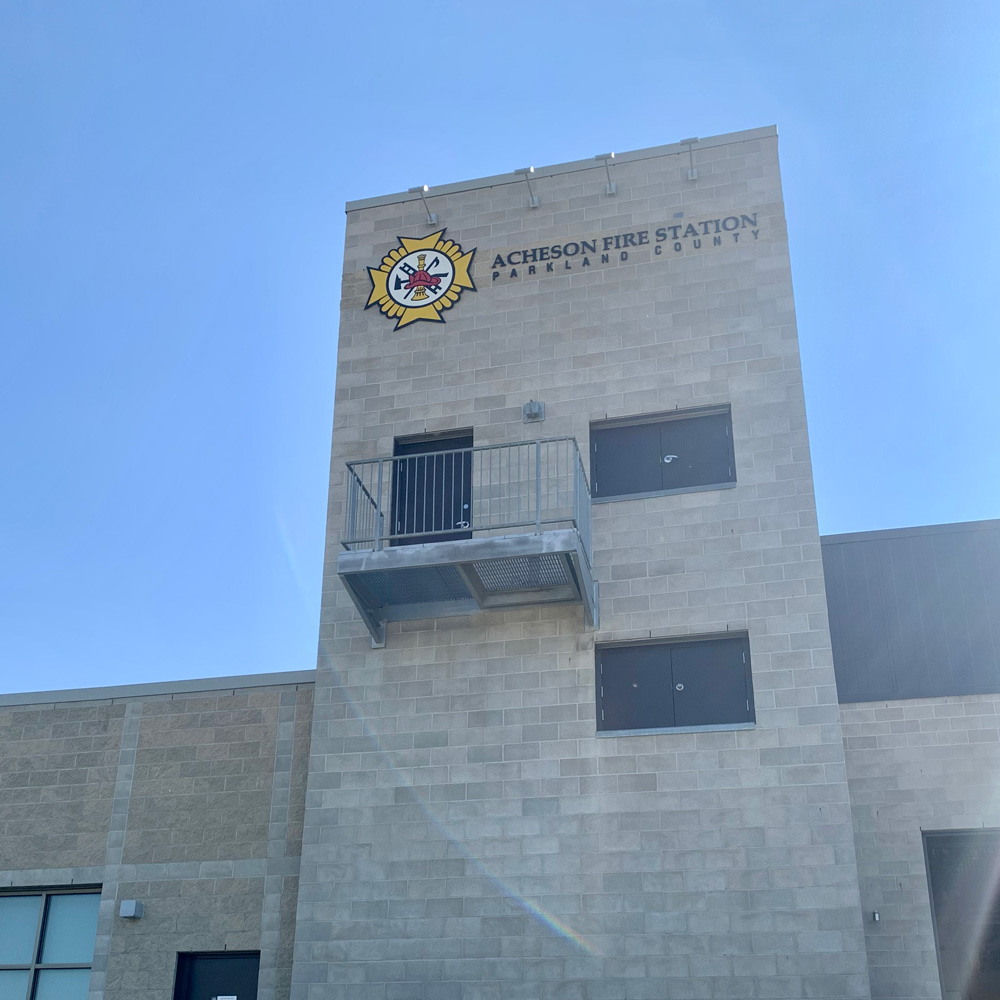 With nearly 60 years of service on the books, Parkland County Fire Services is essential to the Acheson area.
In 2014, Acheson's very own fire station was built in Zone 1, and since then has been fully operational and a critical staple in the industrial park.
The Parkland Fire Services has a paid on-call system allowing firefighters to be available whenever the need arises. This allows employees to work at their regular jobs full time, but once called into action, they race to the station, suit up, and attend to the matter at hand. They were also fortunate to welcome a full-time weekday crew in Acheson as of February 2022. Contrary to popular belief, firefighting is not the only technical skill that these brave people know. The Acheson Fire Hall is full of diverse people from a variety of occupational backgrounds. Each of these Firefighters brings a unique expertise that benefits the service immensely as you never know when certain skills will come in handy!
Parkland County Fire Services is equipped to respond to any major or minor incident within the Acheson zone including emergencies related to medical, industrial, CN Rail, transportation, and more.
Apart from fighting fires, the Acheson Fire Station also offers a variety of community support and fun activities in the local area! You can meet the Firefighters through public station tours and open houses, traveling to the Farmer's Market, and at educational workshops for fire safety. Fundraising in collaboration with the Acheson Business Association for Christmas Hampers is something that they immensely pride themselves on, as well as raising money at their Annual Gala for the Parkland Foodbank, Stollery Children's Hospital and the STARS organization.
Despite Parkland County Fire Services' ability to respond to a variety of emergency situations, fire prevention remains an important first line of defense. One of the simplest ways to make Acheson a safer place to work is through fire inspections. Educating business and property owners about fire safety while identifying and correcting any potential hazards is a simple yet effective way to stop a problem before it starts.  Inspections protect the health and safety of you, your business, your clients and first responders who may need to work in and around your building.
Another valuable way to prevent fires rather than fight them is by having a fire safety plan and the proper permits for all construction, renovation, and demolition sites. Buildings are at a greater risk for fire during construction and the Parkland County Planning and Development team is a valuable partner in ensuring that all safety measures are thought out before any on-site work begins.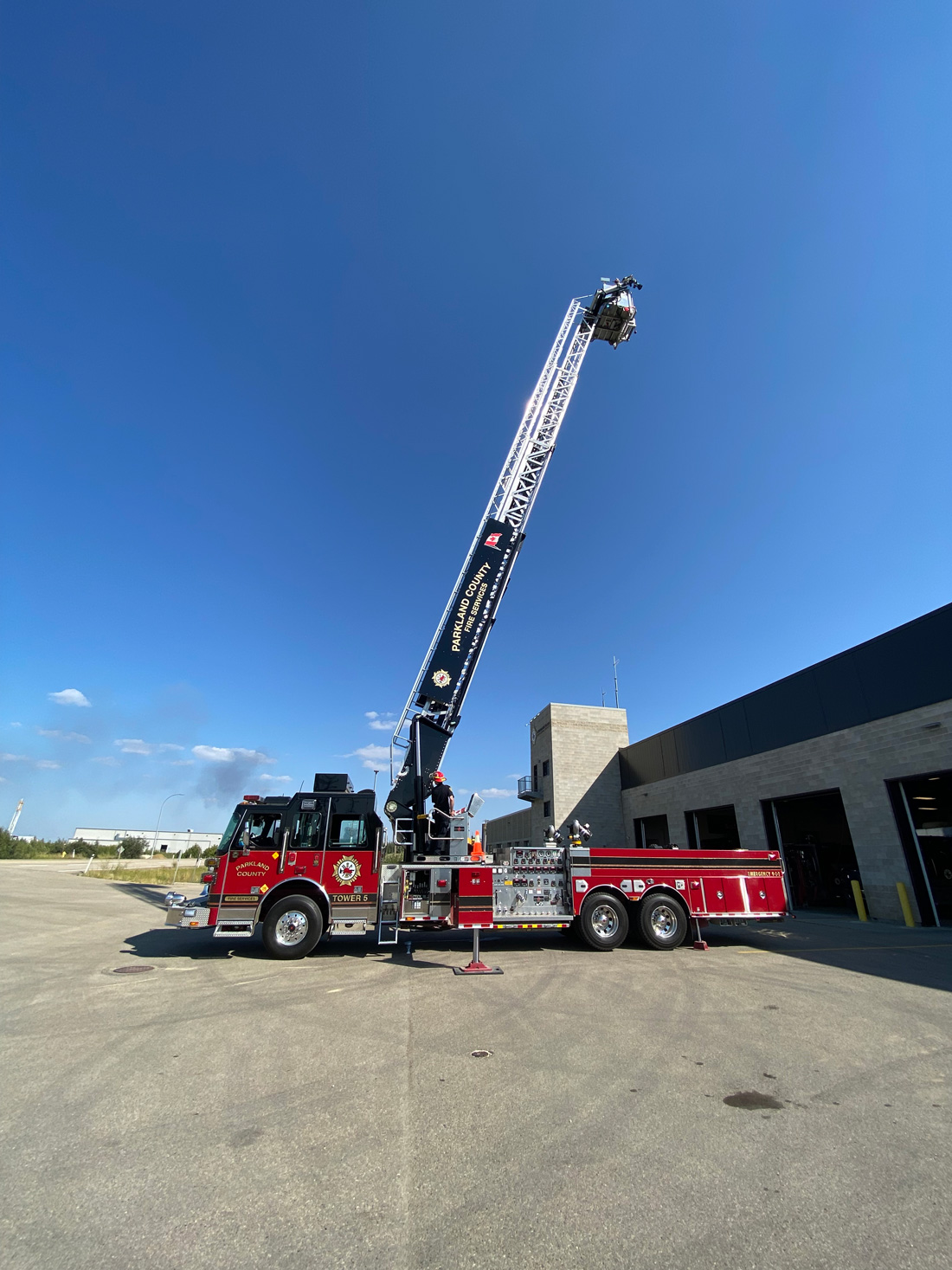 Fun Fact
Parkland County Emergency Communications Centre answers incoming 911 calls in the area. They are the fourth largest out of 24 call centres in Alberta and manage over 50,000 calls per year for 50 fire departments and 12 enforcement agencies.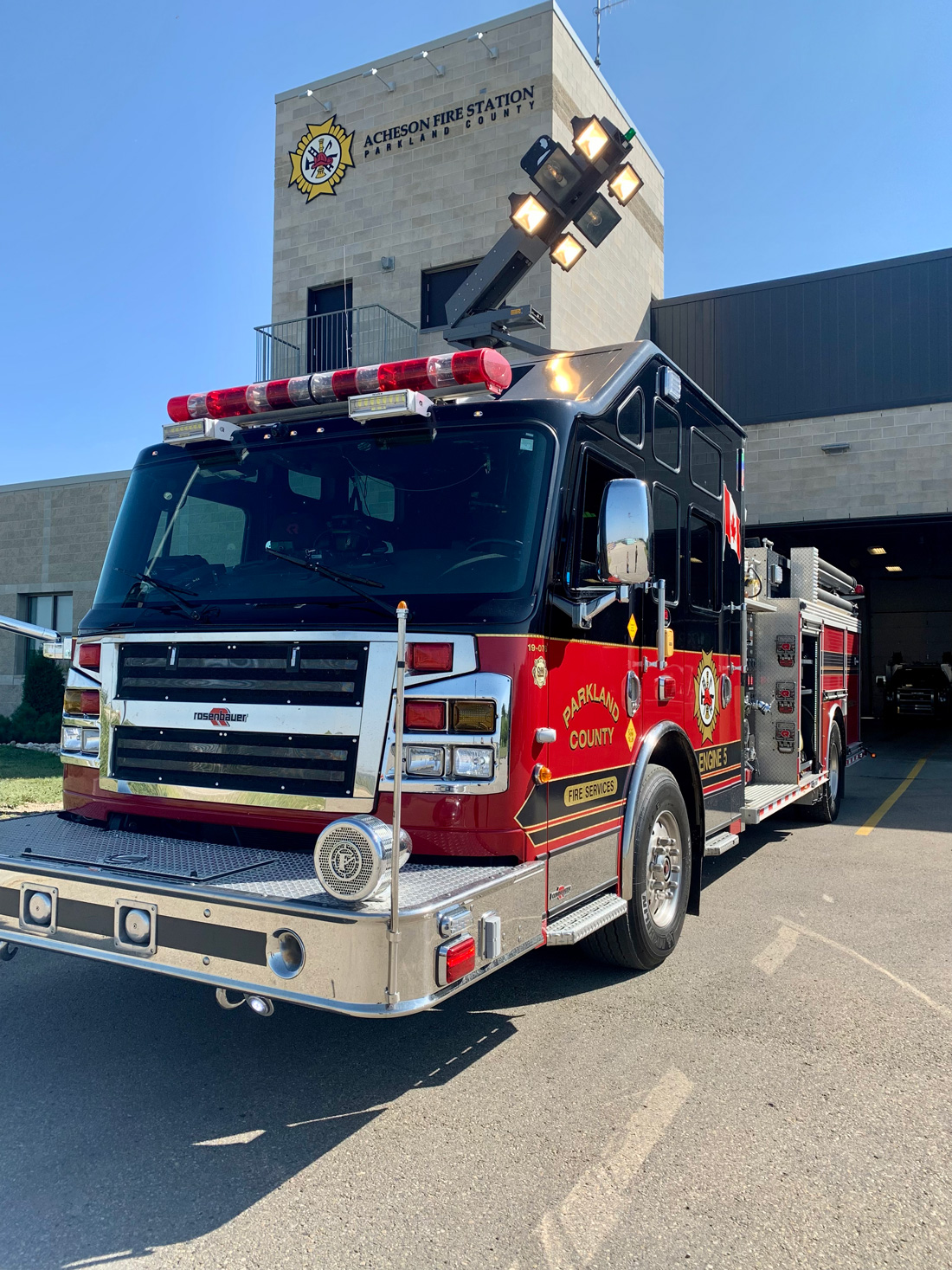 The Parkland County Fire Services is always looking to recruit paid on-call Firefighters.
No matter your background, they are looking for team-players that are up for a challenge! Having a certified firefighter on your workforce can help to provide a safer environment and provides helpful skills that will prove useful in case of an emergency. Further, your business will gain knowledge on hazard prevention and safety within the workplace. For more information, visit www.parklandcounty.com/firefighter
Physical Address:
11350 274 Street
Zone 1
Acheson, AB T7X 6P9
Mailing Address:
53109A Highway 779
Parkland County, AB T7Z 1R1
Phone Number: 780-968-8338
Toll Free: 1-888-880-0858
Website: www.parklandcounty.com/Fire